Adriana @ Sidewalk Talk podcast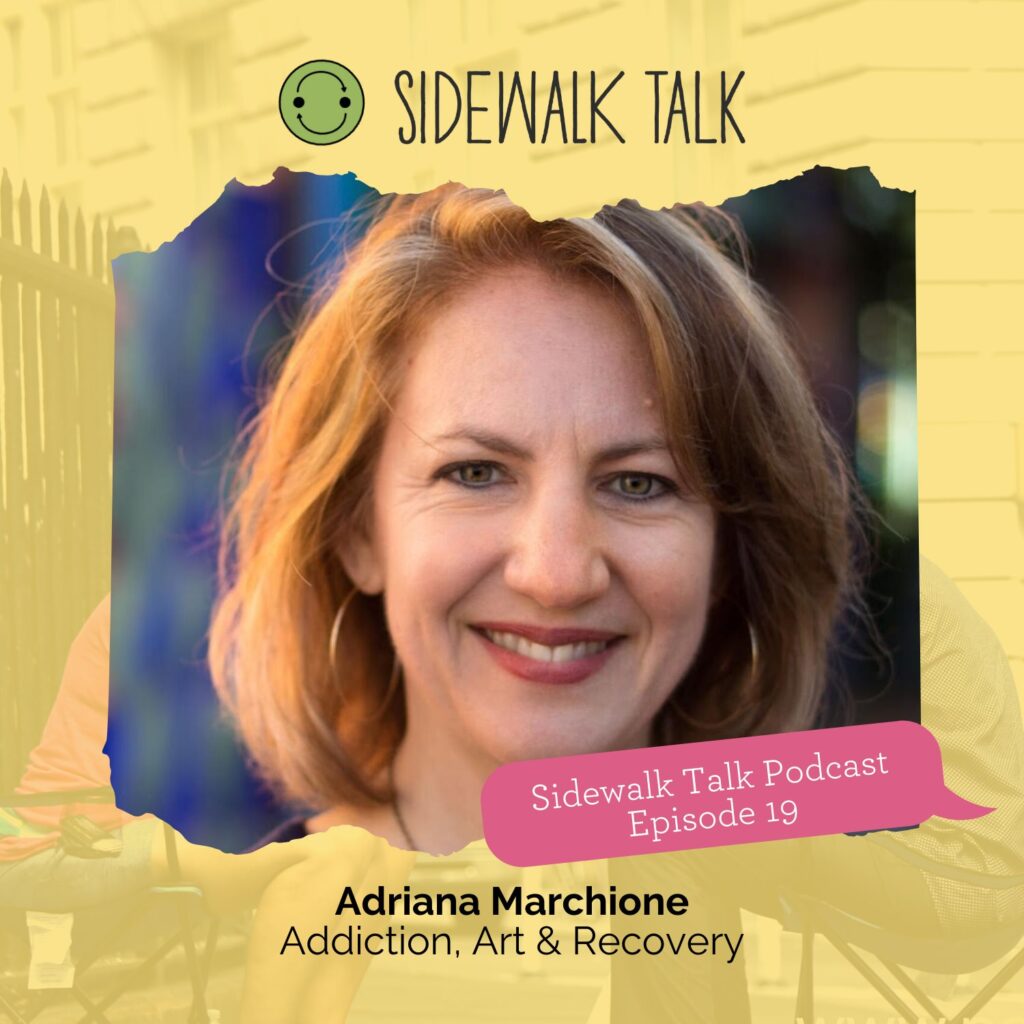 Find Adriana on the Sidewalk Talk Podcast with Traci Ruble.
"When Adriana Marchione released, When The Fall Comes, she opened our eyes to how dance, poetry and performance could guide us through enormous grief. Today, she sits down with me to talk about the things that came first; what happened before her short film and the birth of her thriving therapy practice—  her own story of recovering from addiction. The motivation and inspiration for her upcoming film, The Creative High.

Adriana helps hundreds of people through her art and therapy practice, supporting them as they heal from grief, addiction and illness. As an expressive arts therapist, she takes a creative approach to recovery. Listen in as she shares how creating can serve as a container for pain and the ways art can not only help us to heal but also teach us a whole new way of seeing and communicating with one another."