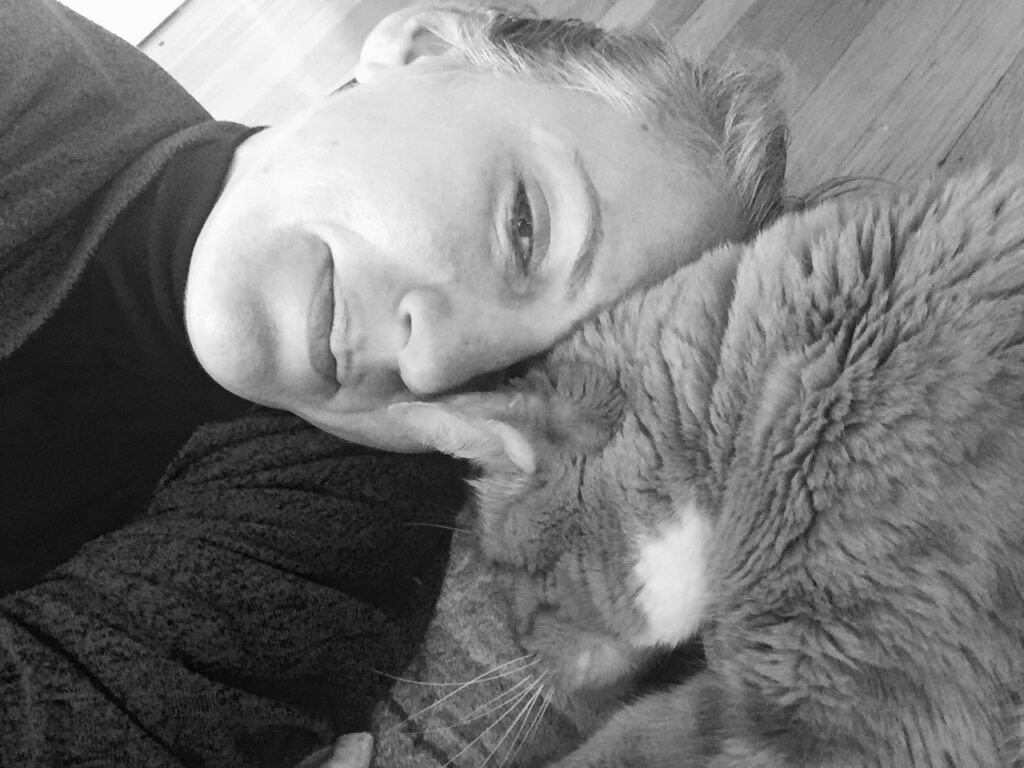 Dedicated to Pablo
Writing for Heart and Soul
"All sorrows can be borne, if you put them into a story."
-Isak Dinesen
PART 1
This is a time of great loss. So many of us our losing loved ones, and our beloved animals are no exception. Last week I helped Pablo, my 15 1/2 year old orange tabby, transition out of this life. Since his passing, I have been flooded with memories of our time together. These memories evoke stories that mark the passage of time as well as the bond that we had together. I have felt compelled to write them down as a way to process the grief that is appearing in every step of my daily routine; the yogurt bowl at the end of breakfast that he would finish off, the TV hang out ritual at night time, being woken up in the morning with a nudge or a loud meow depending on how hungry he was, and the sweetness of Pablo greeting me at the top of the stairs when arriving home.
Pablo came into my life at a very difficult time in 2005 when Eddie, my late husband, was a year into his lung cancer treatment. I was in my late 30's and having hormonal spikes that were giving me urges to get pregnant and have a baby. We were seeing a couple's counselor at the time who suggested a more practical decision to take in another cat to accompany our existing cat named Chester. Soon after we went to the shelter with my stepson. I was eyeing several smaller kittens but Pablo at 10 months old (named Cheetoh at the time) would not stop announcing himself by affectionately crawling all over my stepson. Finally, we all got the message. He was clearly the 'one'. When we put the cat carrier out, he jumped right in with no hesitation. Pablo instantly brought new life and joy into our lives. Time kept marching on and a year later when Eddie was in his final days of life, I would often find Pablo curled up on his belly sleeping peacefully. This spoke volumes to me.
A few days after Eddie passed, Pablo was prowling at night and came home at 10pm reeking of skunk. Eddie's friend was staying with us. He went to the store for tomato juice to get him cleaned up. After a washing and a few hours to recover, Pablo went outside and somehow got himself sprayed again. We were so exhausted and sad, yet Pablo gave us this distraction – annoying but hysterical. He never got skunked again.
Pablo and Chester were my constant companions as I navigated the life changing experience of losing a spouse. We moved into a small in-law apartment together with a cute garden in the back. The cats would chase critters and sit in the sun. Pablo would follow Chester around, being his accomplice in many mice and rat trappings. A year or so later Chester was diagnosed with skin cancer and in 2011, we lost Chester too. Pablo became an 'only' cat, and this suited him well. He also was enamored with my new partner Mitch.
After six years in that small in-law, we moved in with Mitch. The day we moved it was pouring rain outside and we took everything out of the apartment except for one chair for Pablo. He spent one windy, rainy night by himself in the empty apartment in that chair. I can still remember his forlorn face when we came in the morning to get him. I bundled him up and drove a few blocks to prepare for our new life stage to begin.
To be continued…
Published December 2020