The Power of the Art Space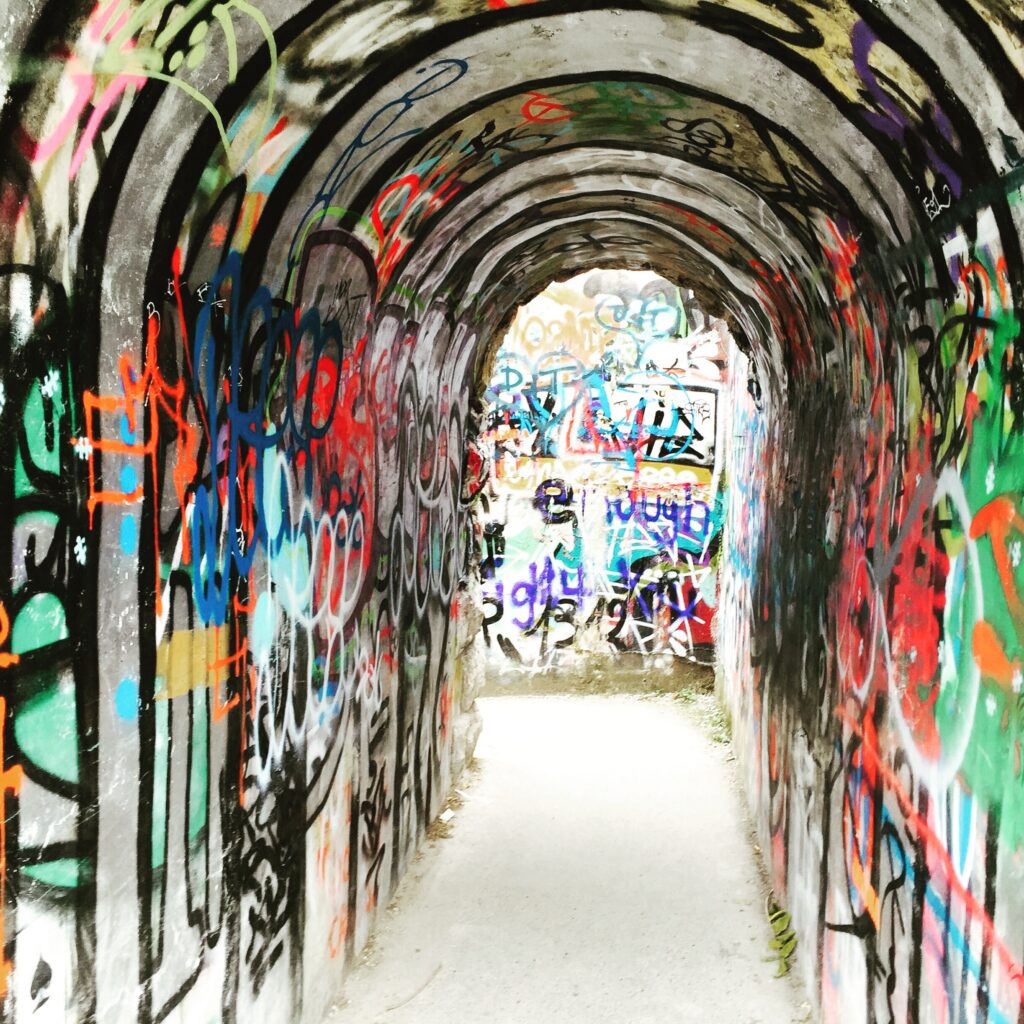 'Art is the only way to run away without leaving home.' -Twyla Tharp
Today, I am reflecting on 'the art space'. After many years in my work as teacher, expressive arts therapist and interdisciplinary artist, I am still so struck by the powerful space that is created when we engage in art-making. This past weekend I taught a one day introductory expressive arts workshop at the Tamalpa Institute. From beginning to end I felt the magic that was so easily created when people danced, drew and created performance in a committed way. On my drive home from Marin County to San Francisco I felt altered and extremely present after witnessing a group of mostly strangers show up to meet each other, and openly express their personal material through the arts.
The following day I went to see a play at the Magic Theater in San Francisco called Nogales, and was blown away by the set, the video installation that accompanied the show and the passion of the performance. I walked out of the theater inspired and pleasantly exhausted. I was taken on a ride to another place. The artists reflected on the pain of the world and human experiences in an extremely artful way.
I am very lucky that my work allows me to enter into the art space often, but it is otherwise easy to forget that it is a very potent resource. I encourage you to find ways that you can step out of the ordinary and drop into the art space in the coming months. With all the upheaval in the world, de-centering through the arts not only gives us breathing room, it also gives us capacity to problem solve in a more effective way. This can be as simple as watching a movie at home or reading poetry, but to have a fuller effect I encourage you to go see live theater or dance, take a creative workshop or go on an artist date in your city or town.
Here a few positive from effects from the 'art space':
get a break from distracting thoughts and current events
have space to listen to our deeper desires and what truly needs attention
feel more connected to the body, to others and to our environment
inspiration and insights can show up more easily in the art space
tap into nourishment (art is medicine) that can help lift depression, isolation and emotional pain
The art space helps us remember how precious life is.
Self-Published, October 2016