My Artist Story, In Recovery Magazine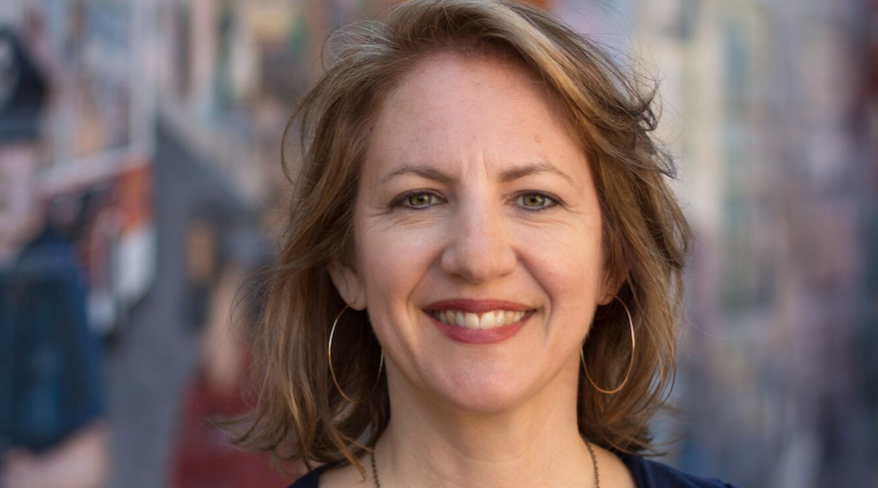 The Creative Source: An Artistic Life Shaped by Recovery by Adriana Marchione
Published through In Recovery Magazine, Winter 2016, (link no longer active)
I am an artist and a person in recovery; this statement illustrates how I define myself and shape my world. When I got sober in 1993, I found it absolutely necessary to connect with people in recovery who could show me a new way of life. However, the artistic resources and mentorship necessary for me to maintain my creative life and artistic integrity were missing. I have had to find my own way in unearthing artistic expression that has supported my recovery.
I was a "pure alcoholic," never using drugs except for periodic pot smoking, which I didn't enjoy because of its anxiety-producing effects. Alcohol was my solace, keeping me up when I needed an emotional charge and quieting my nerves when I was uncomfortable. It was also a useful companion to my artistic life.
I began creating in high school. At college in Ohio, I became a photography/mixed media artist. I was consumed by my artwork. I felt at home in the darkroom, and I worked on creative projects late at night when I could focus and find inspiration. Alcohol accompanied me as I worked and listened to music; it also became my social lubricant at parties, art openings and at the dive bars I frequented.
I drank for seven years. Alcohol was beginning to significantly inhibit and disturb my life; it was also affecting my art. When I would drink while photographing, the quality of my work suffered.
I moved to San Francisco in 1992 with the idea that I could get away from my troubles and find creative success. Instead, I quickly hit bottom, which involved many painful and humiliating experiences. One of the most significant ones was being assaulted on my doorstep after a night of drinking during the Rodney King riots. I couldn't get my key in the door due to my impaired state. This experience woke me up to the reality that my drinking was putting me in danger. The illusion of invincibility quickly became clear, and a light went on. I slowly began to pursue recovery.
I found many advocates and peers to support me in an existence without alcohol, but I struggled to maintain a sober artistic life.
While still drinking, I had helped open a bar and had become its art curator. My social scene consisted of writers, artists and musicians who mainly hung out and drank in the Mission and Haight Districts of San Francisco. Like anyone who makes the life-changing move into recovery, everything turned upside down, including my identity as an artist.
Engaging directly with the art world linked me to my drinking triggers, so I cut ties to protect myself. I stopped going to bars to listen to music, and I no longer felt motivated to exhibit my art or volunteer at the local photography gallery. My camera, which had always hung around my neck, was placed in a closet.
My life was more peaceful. I felt safer as part of a community of recovering people who thought as I did and had my back. Sobriety saved my life, and I began building a foundation for a healthy future. My art took a back seat as I focused on the work of recovery.
After a while, I began finding simple ways to be creative that were more personal. I created a visual diary using collage, and I started drawing to describe my feelings and thoughts. I became interested in art therapy. With four years of recovery, I began training in expressive arts therapy and psychology. I created a successful business using the arts to heal, working as a creative consultant for drug/alcohol addiction and eating disorder treatment facilities and leading art recovery retreats in the Santa Cruz Mountains.
After working for ten years in this field, I found myself at a creative impasse. I realized that I had lost my edge and the excitement of making my own art. I had dabbled in a number of different art mediums throughout the years, but something was missing.
I was also going through some major life-changing experiences that caused me to reassess life and recovery. I lost my husband, Eddie, to lung cancer, and my father died suddenly. Eddie and I had met in recovery and had a meaningful twelve years together. After a few years of grief and transition, I decided to dig back into my roots as a media artist through film.
In 2014, I produced a short film, When the Fall Comes, which chronicled the grief of my personal journey through loss use using performance, dance and poetry. The film was completed on a very low budget and was packed with heartbreak and beauty. It did well at film festivals and helped to reestablish my footing in the art world.
Soon after, I began work on a second film, The Creative High, which has become my main focus. It is a documentary feature film about artists who have faced addiction, how they create and have found recovery. Over the last year, my film team and I have interviewed a variety of artists from punk rock, folk and hip hop musicians to dancers and visual artists to performers and comedians. It has been an exhilarating yet intense process, and it is a perfect synergy of my personal and professional interests.
In my expressive arts therapy world, I work with art as a strong structure; my focus is on creating a sense of safety rather than pushing boundaries. In my personal life as an artist, I am doing something different. As I step into any new art medium, I must embrace the chaos of the creative process in a way that harkens back to my drinking days. I wake up at night with ideas; I am driven and work long hours, often without enough rest.
The incredibly hard work of film production involves difficult decisions. Managing a film crew and fundraising to keep the project alive is challenging work. I can sometimes lose sight of my recovery tools and community. To pace myself, I must periodically return to this foundation for grounding.
My recovery is multifaceted. To continue to grow, I need to feel alive and artistically engaged. Art has been the through line of my recovery, helping me to find purpose as it maintains vibrancy in my life.
Art is a higher power for me. The spiritual aspect of my recovery asks me to close the door to distraction so I can sit quietly and listen for my own inspirations. Miraculously, they come. This creativity brings me an endless source of illumination and enables me to face the fears and insecurities that inevitability arrive with any creative endeavor.
Adriana Marchione, MA, REAT, RSMT, has been involved in the arts for over 25 years as a filmmaker, exhibiting visual artist, Argentine tango dancer, arts curator, performer and healing artist. She is a leader in her work as an expressive arts therapist and educator, working with a special focus on addiction and recovery, trauma and grief. Adriana is currently directing The Creative High and records a podcast interviewing artists in recovery. www.thecreativehigh.com and www.adrianamarchione.com