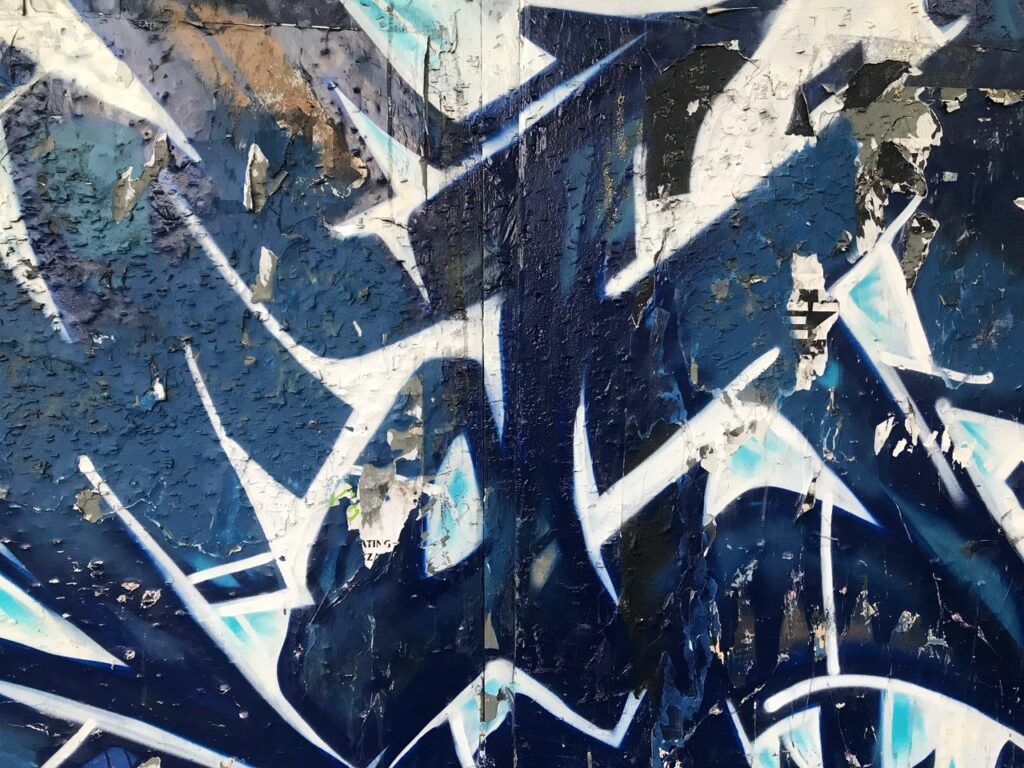 I want to talk about my first hand experience with rejection. Part of achieving success as a creative person is learning to market oneself, be visible, and in turn find strategies to manage disappointment. Like most of us, I have had my share. And, despite the knowledge that rejection is to be expected, it is hard to accept when encountering it. Getting the 'no' from a film festival, a decline letter from a grant proposal, a brush-off from a potential client, or being 'ghosted' when sharing work can be discouraging. All of these instances have given me the opportunity to 'surf' with rejection, finding ways to manage my thoughts and emotions in order to tolerate the discomfort. Along these lines, I want to share a particularly painful experience I encountered several years ago  when I lost an opportunity that I hoped would move my career to the next level. I have never told this story in public because it caused me a lot of shame.
Here is what happened. A colleague/friend of mine who champions my work did me a great favor and introduced me to Jonathan Fields, who hosts a very popular podcast called 'The Good Life Project'. Jonathan interviews well known thought leaders and artists such as Elizabeth Gilbert, Bessel van der Kolk and Anne Lamott. I proposed themes to discuss surrounding the arts and recovery from grief and addiction. I sent him a link to watch my first film about grief, and told him I was currently in production with The Creative High documentary; Jonathan agreed to an interview and we booked a date in advance for me to fly to New York City to speak in person.
I was beyond elated! I told many people about it, and gave a shout out on social media for my upcoming interview on the Good Life Project, which received congratulatory comments. When the time finally came for me to travel to New York in February of 2019, life had taken a turn. My mother had been diagnosed with breast cancer for the second time. She had to schedule a mastectomy on the days surrounding the interview. I was conflicted about what to do, but as a family we agreed that my brother would be present with my mom for her surgery and I would go to be interviewed for the Good Life podcast.
I arrived in New York on a cold February day and spent the night in Brooklyn. I felt my nerves set in. I was tired and worried about my mom. I decided it was best to not mention my mother's condition as I feared it might make me feel too vulnerable. The following day I had to get myself geared up for the interview. I took the subway, and soon after arrived to Jonathan's home/studio. He was polite and professional. After about five minutes the interview began and we got into our conversation. It all seemed to be going well but I sensed a distance between us. I also felt that his questions did not seem to reflect my work fully, i.e., I wasn't sure if he did his research or had watched my first film about grief. At times it felt like a therapy session, going into deep territory which I wasn't quite prepared for. After the podcast interview, I went to coffee with an artist friend who helped me debrief. I was an experienced interviewer and presenter, but the difference was that the stakes were higher. It might be because of this and concern about my mother's condition, I had a major crash afterwards. I was doubting myself and the interview. Knowing that a backlash is common, I didn't think it reflected on my performance. I emailed Jonathan a follow up thank you email soon after and flew home to California.
Months went by. My mother was receiving cancer treatment and life and work continued. There was some communication with Jonathan's assistant saying that it was might take a while for the podcast to be published. More months went by. Then the email arrived from Jonathan himself in July…"I have to share some unfortunate news. On occasion, I sit down with a wonderful person and a great and compelling story and, for some reason, it just doesn't come through on the tape the way we need it to. That happened with our conversation…So, we've decided not to air it on the podcast."
It was a shock, and I took it hard. He was gracious but it didn't soften the blow. I felt like I failed myself, and my confidence plummeted. My email response back had desperation in it. I wanted to see if there was a way to change his mind. I finally told him about my mother's surgery and we both agreed that it might have had an affect on the interview and that I wasn't quite myself. It was clear that the decision was final. There would be no podcast interview with Adriana Marchione on the Good Life Project. Negative thoughts kept running through my mind - 'I don't have what it takes to be on the big stage', 'I should have been honest about my mother's surgery', 'I messed up my one chance to expand my work', 'You made yourself look stupid'. It went on and on. I removed the Good Life Project from my 'feeds'. It took a while to recalibrate, and I did my best to let go and move on. Yet whenever I went back to the experience it felt like a pit in my stomach.
Then recently something shifted prompted by a different podcast. I learned about the 'Dead Eyes Podcast' with actor Connor Radcliffe (https://headgum.com/dead-eyes) and listened to all three seasons. The whole premise of the Dead Eyes podcast is that Connor experienced a big rejection in his career when auditioning for the Band of Brothers mini-series. The particular episode he auditioned for was being directed by Tom Hanks. He was hired and then soon after fired in the second audition due to the fact that the staff shared that Tom Hanks said he had 'dead eyes'. His podcast is an investigation into what happened, reflecting on the experience in hindsight and speaking to other actors and people in the entertainment industry about their experiences with rejection in their work. Connor's perspective is funny, insightful and it had a healing affect on me. His podcast allowed me to integrate this particular story of mine. I was finally able to think about the rejection as a part of a continuum, like a badge of honor rather than a failure to cover up.
Hence, my rejection story is now revealed to you! May my truth telling be a balm for whatever past or future disappointments you have to face. As an important side note, my mother is fully recovered and in remission from her cancer. It is nice to report that life goes on…
Self-Published March 2023