Passion Projects: Making Art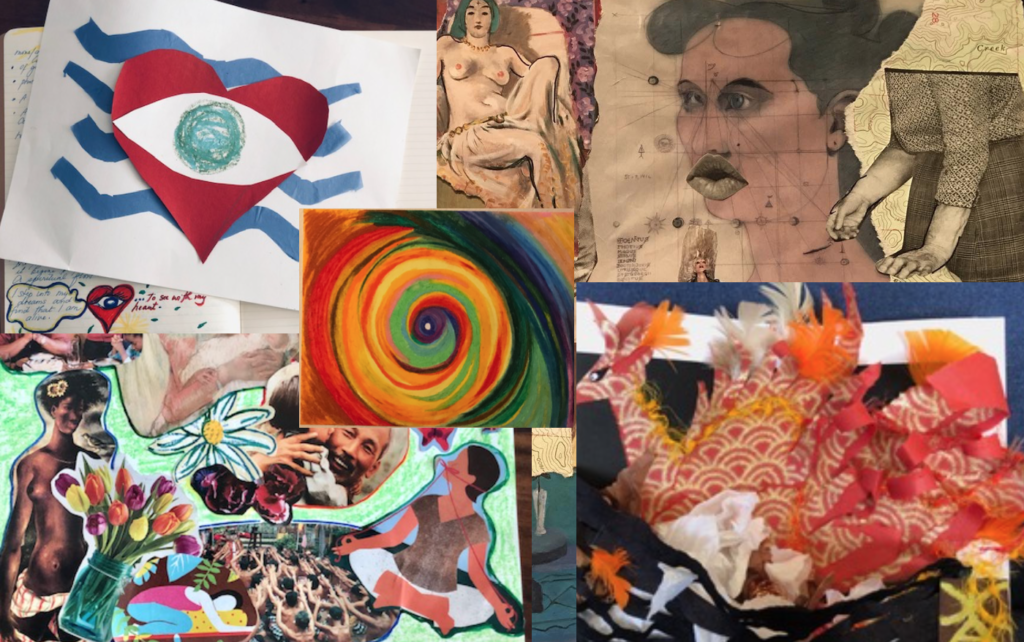 I am committed to the creative process. This involves making art, helping others make art and seeing projects to fruition. I feel most alive when I'm in the art space and helping people have meaningful creative experiences. Some art pieces or projects come to fruition and some get left behind. Regardless of the outcome, the act of engaging in a project can be inspiring and extremely rewarding. On the flip side, making art can also be discouraging and at times heartbreaking.
Many people come to art because they have a passion, and they want to bring their fire out into the world in an expressive way. This passion may be fueled from love, curiosity, or pain and it is often very personal. The challenge is finding the medium and structure for the expression, having safe places to crash around and get support while creating, and not letting fear, self-judgment and negativity sabotage the work. This is the sweet spot, and where my work shines.
How can I support you to cultivate your creative life, heal through artistic expression and birth your artistic projects in 2020? 
In this vein I'm thrilled to announce my new Life/Art Incubation Package. This offering is a distillation of my skills and passions. I'm gathering a group of people to work in a special format that will include creative mentoring sessions and online classes.
This package will help you create or birth an artistic project that tackles a theme or story in your life, develop and maintain a creative practice, and bring your life/art work out into the world.
Find all the details HERE!
Image Credit: A Montage of Artwork Created at Adriana's Creative Fuel Retreat in October at the San Francisco Zen Center
Self Published November 2019