Taking Risks in Art Making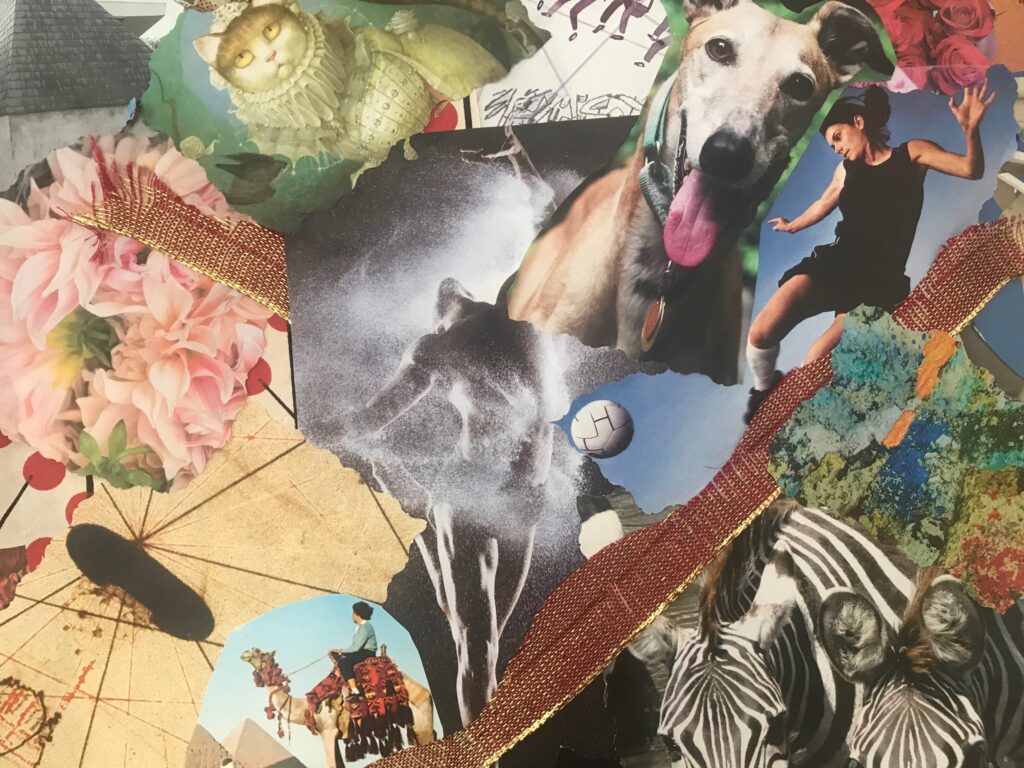 Taking Risks in Art Making Without Losing Yourself
"Yes, I felt very small. The typewriter seemed larger than a piano, I was less than a molecule. What could I do? I drank more." –  Albert Sánchez Piñol, Pandora in the Congo 
Creating from an honest place – making art about real emotions, stories, memories, truths can be incredibly freeing. It can also be risky, and scary. How can we step into our truth and make art without feeling too exposed? Or losing stability? Or having a shame or self-critic attack? What can keep us grounded and centered while diving into the cauldron of creativity? And, can it be okay to fragment and be on shaky ground for a while? How far can we go without getting lost?
These are all important questions that surface while in pursuit of artistic expression that helps to bring our life stories to the surface, heal old wounds and make sense of our lives. There is never a perfect balance but I have discovered tools and resources from my years of  working that are effective and affirming.
Make a schedule for your creative practice that keeps you committed and on track. Treat your art like a job. Even 15 minutes of art time a week can get things moving.
Have boundaries with your creative time if the material is painful or intense so you can make space to express without getting emotionally overwhelmed. For example, set a timer for 10-30 minutes.
Find rituals that help you transition in and out of your creative work in order to protect your creative time, i.e. light a candle, say a prayer, warm-up with movement before you begin, unplug in order to stay focused.
Temper your 'creative anxiety' which can get triggered by the many fears that show up when making art and sharing our creations. Find a mantra to keep a positive outlook, develop clear intentions that can remind you why you are creating in the first place.
Expect the Critic to show up – plan for it so it doesn't catch you off guard.
Stay in the process and don't jump ahead to the final outcome. The goal is to create as uncensored as possible, filtering out the 'shaping/editing' process until a later date. Or skipping the editing all together if the art is for your eyes only.
Find a mentor/coach and/or a supportive art group for accountability and encouragement.
Ultimately, my hope is that art making can be an enriching process for people I work with enabling them to discover insight, be enlivened and keep moving towards their creative goals.
…
Mixed Media Collage by Chelley Bondurant
Self-Published February 2020